You remember Donnie Darko… Richard Kelly's debut, the indie cult classic featuring Jake Gyllenhaal in a career defining role, the coolest indie music by Echo and the Bunnymen, Duran Duran, Tears for Fears, the warmholes, the rabbit…
But then again, you might not actually remember Donnie Darko. As it fades into a surreptitious glorification of all things "kick-ass" in the collective subconscious along with the recent nostalgia of late '90s cult films- including Larry Clarke's Kids which turns 21 this year- you might find it challenging to identify the film's legacy and relevance today.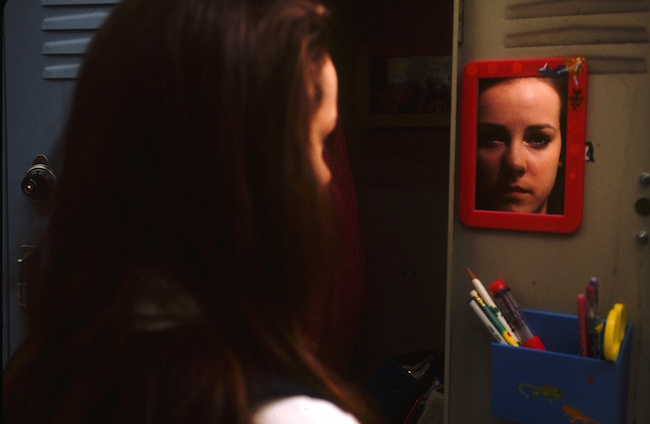 Undoubtedly carrying a Smells Like Teen Spirit aura, the film is an unlikely tribute to America's Generation X, and succeeds in transcending the timeless allure of effervescent youth, its scepticism, challenges and revolting tendencies. Using personal dilemmas and fears as main vehicles in the story, polished with wit, humour and poignant socio-political comment, the film becomes a stimulating and refreshing proposition on life's possibilities, opportunities and decisions the way Carsten Höller might have perceived it or Hillary Clinton's supporters had she run for the 1988 Presidency instead of Michael Dukakis.

Donnie Darko is an exceptionally bright teenager who battles with mental health problems, as well as suburban life in Virginia. He lives with his parents and two sisters, has a girlfriend, goes to therapy and sleepwalks. One day his imaginary friend, a giant rabbit called Frank, warns him that the world is coming to end in exactly 28 days, 6 hours and 12 seconds. Somewhere between visions and reality Donnie escapes death in an unprecedented accident and is urged to go out and commit a series of crimes, while exploring the dynamics of a parallel universe.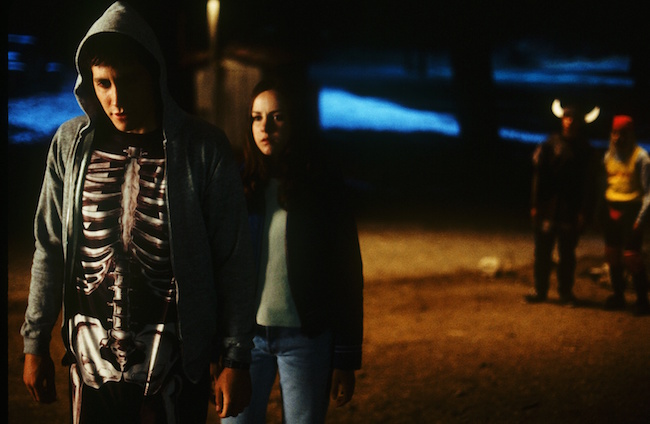 Donnie isn't a good kid gone bad in American suburbia though. Far from formulaic distinctions between villains and good guys fighting each other to death in a sci-fi backdrop, the Tangent Universe can be all things to all people, and on this occasion it gives way to an original and captivating psychological thriller. Even though there are a few moments of exposition in the scenes with Grandma Death's book about The Philosophy of Time Travel, which lessens the suspense, the film is a sheer pleasure to watch again and again in its full 4k restored glory.

Millennial viewers might feel challenged by the idiosyncratic context of a Generation X coming of age story -sans social media empowered behavioural norms, the originality, strong visual language and freshness of the film combined with Jake Gyllenhaal's outstanding performance however, will certainly win their likes.

It's worth mentioning that the rest of the cast consisting of Maggie Gyllenhaal, Patrick Swayze, Drew Barrymore, Mary McDonnell, Katharine Ross and Noah Wyle also deliver significant performances which contribute to the film's overall legacy.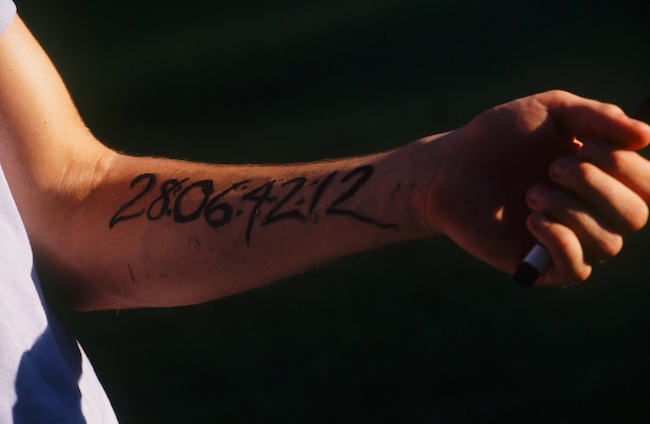 Trailer: https://youtu.be/_OGCmf852eY

Info:
Donnie Darko 15th Anniversary 4K Restoration will screen at the BFI from 17th December and in cinemas nationwide from 23rd December. BFI Tickets are on sale now: http://bit.ly/2eww8r3