Iranian filmmaker Sara Alaeddiny's debut short film, Hide And Seek screened at RapidLion South African International Film Festival and its well-crafted maturity caught the eye of Frame !ndependent... 
Your film felt rather accomplished for a first film, could you tell us a little bit about your journey into the world of film?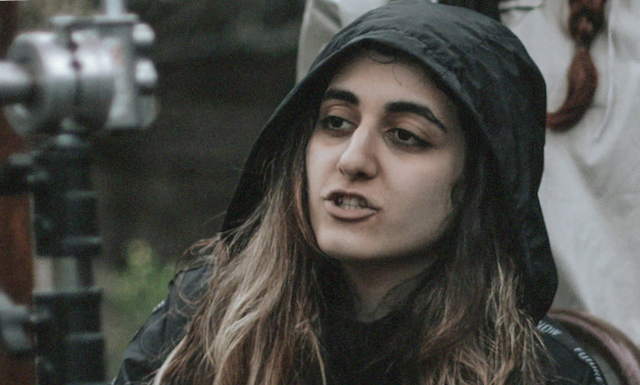 I try to write screenplays based on my concerns. And sometimes I write based on the dreams I see. My concern as a filmmaker is people's relationships and the effect of these on each other's personality and life process. Our character and choices in life are determined by events and happenings that are rooted in our relationships with the people around us and we cannot deny this chain and run  away from it. I think these are the main reasons that made me become a filmmaker.
Describe the films and filmmakers that inspired you while growing up? 
Alejandro Gonzalez Inarritu and Darren Aronofsky are directors whom I get inspiration in the way of filmmaking. But the inspiring movies for me while making Hide And Seek were: Nobody knows, directed and written by Kore-eda Hirokazu (Dist. Wild Bunch, Japan, 2004); Grave of the Fireflies, directed by Isao Takahata and written by Akiyuki Nosaka (Studio Ghibli, Japan, 1989); Leon, directed and written by Luc Besson (Gaumont/Columbia, France/US, 1995); Capernaum, directed and written by Nadine Labaki (Wild Bunch, Lebanon, 2018).
You trained as a filmmaker? 
I have a bachelor's degree in cinema directing from Pars University of Art and Architecture (Tehran, Iran).
Iran has a fantastic cinema heritage, has this influenced you as an artist? 
The history of Iranian cinema is very valuable to me, and currently I can mention Saeed Roustayi and Houman Seyyedi as my favourite filmmakers.
Tell us about the types of stories that inspire your writing? 
I have written many long, short and animation scripts in different genres, but most of them are drama.  As I mentioned before, I often write my scripts based on personal concerns and sometimes based on the dreams I see.
What led you to write Hide and Seek? 
The reason for choosing this topic is because of parents' lack of attention about the effects of their relationship on children and also to try and find the root of the personality problems that are created in children. The subject of this script is about the impact of events that happen to a person in childhood that can have irreparable effects throughout his/her life. Incidents that a child may be involved in unintentionally can do something that will have irreparable consequences.
Sometimes Parents neglect their children by getting involved in marital issues and so the problems that exist between the adults involve their children. The choice of a child as the main role in the story can show the flexibility of the person and the formation of character in relation to the events. Another reason why the main character was chosen as a girl was to get out of the stereotype that boys are more violent than girls.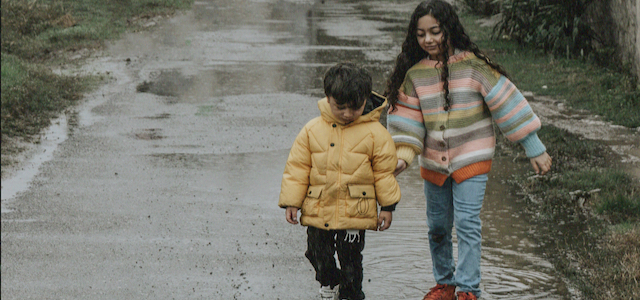 It's a beautiful but dark story, what has been the response to the film in Iran? 
Most of those who saw my film were waiting at the end to see if Raha would tell her mother the story or not, if the mother would notice what happened or not... and some people told me that this short film is similar to the first episode of a series that makes you curious about the continuation of its story.
And in foreign countries? 
Hide And Seek has been selected at Rapidlion-The south African International Film Festival, Gandhara Independent Film Festival in Pakistan, Kalakari Film Fest in India and it received an Honourable Mention at the Nassau Film Festival in America.
When you were conceiving your film, did you have any fears about how it would be received? 
To be honest my priority for doing anything is to express my inner feelings and thoughts and I don't think about the result at all.
What did you want audiences to take away with them? 
The Human is a flexible and impressionable creature that can be unpredictably directed in any direction, but the first and most important factor in this direction-ability is the family. The purpose of making this short film is to think about the effects of the family on the child's personality and then the events resulting from these effects on irreparable behaviours.
It was clear from the performances in your film that you work well with actors, do you have any thoughts on your process? 
In pre-production, I tried to check the background of each character's life which was not even discussed in the film and tried to get to know the characters in details with the actors. I think this had a positive effect on the acting.
There's an old joke that says that directors shouldn't work with animals or children, how did you find filming with the kids? 
In pre-production, I tried to establish a close relationship with the child actors so that they could let me into their own world and let me prepare them to act in the film. I even started playing with them in a session to explain the concepts in a childish way and simulated my imagination for them.
You coerced a great performance from your young starlet,

 

Hilda Kordbacheh

 

- she seems very intelligent. Was she easy to

 work with

? 
As you said, Hilda is an extremely talented and intelligent actress and fulfilled all expectations.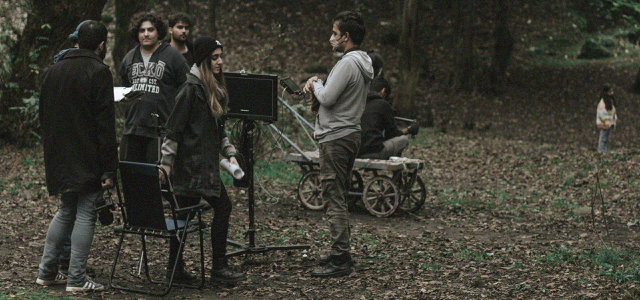 How was the shoot? 
Due to the long pre-production and preparing the children for shooting days, the production process  went well and the age of the children did not cause a disturbance in production. The weather in Lahijan was rainy during the shooting days and it made the conditions a little difficult for us, but it was not a big problem and it also helped to create the atmosphere of the movie.
What are your thoughts on cinema today? 
Cinema has made unlimited progress today and only needs creative and new ideas.
And television? 
I think if the focus was on the artistic value rather than the financial profit of the work, it would be much better.
As a female filmmaker do you see hurdles in the future? 
There is nothing that can stop a woman, especially an Iranian girl...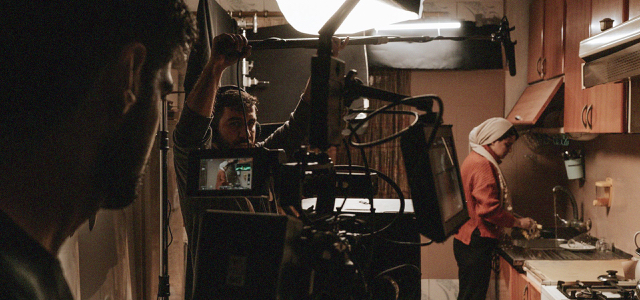 Your film displayed evidence of universal vision, the ability to tell unique, engaging stories, do you have ambitions to make a mark as a filmmaker? 
I think that because I'm not afraid to express what's going on in my head and I think about the creation of the film before thinking about the result and I face challenges, I will have the ability.
I saw your film at RapidLion, a BRICS film festival, where a debate about film distribution was 

 

instigated, do you think it would be a good idea to have a distribution network in this block of countries? 
Because it is currently not possible to distribute my film in my country, this could be a good idea.
What's next for you? 
I have made another short film called Archive, which I will broadcast soon, and from now on, I will make other screenplays that I have written in the future. I hope to learn more along the way and one day will make my feature film. 
---
This interview was carried out online in April 2023. Hide And Seek written and directed by Sara Alaeddiny can be viewed here on Frame!ndependent.